BUY OUR COMMUNITY TOKEN
Natalee HoF, newsletter, NFT News 30 ETH, Louis Vuitton, luxury, LV, NFTiff, Tiffany
The jewelry juggernaut Tiffany & Co. is back at it in the world of NFTs launching NFTiff on August 5th, 2022. Exclusive to holders of Crypto Punks (which is brilliant), the project will consist of 250 NFTs at the price of 30 ETH each.
NFTiffs represent a collection of 250 digital passes, offered by Tiffany & Co. which may be minted when purchased and redeemed by CryptoPunks holders for the creation of a custom designed pendant and a NFT digital artwork that resembles the final jewelry design. The pendant will be designed and crafted by Tiffany & Co. artisans, and inspired by the Cryptopunk owner's Punk NFT. Only 250 NFTiff passes will be available for purchase. Each customer may purchase a max of 3 NFTiffs.
Tiffany and Co. Just released an FAQ
Tiffany & Co. is an American jeweler and luxury brand, founded in 1837 by Charles Lewis Tiffany and James A.B. Young. Tiffany & Co.'s headquarters is located at 727 Fifth Ave in Manhattan, New York City (above the main store). In 2016 it was named one of the "Best Companies to Work For" by Forbes magazine, which cited its competitive salary, extensive training
They aren't the first luxury brand to enter the realm of NFTs. Here is a list of 10 Luxury Brands that have experimented with the new medium. Earlier this year LVMH completed their acquisition of Tiffany and Co.
"I am pleased to welcome Tiffany and all their talented employees in our Group. Tiffany is an iconic brand and a quintessential emblem of the global jewelry sector. We are committed to supporting Tiffany, a brand that is synonymous with love and whose Blue Box is revered around the world, with the same dedication and passion that we have applied to each of our prestigious Maisons over the years. We are optimistic about Tiffany's ability to accelerate its growth, innovate and remain at the forefront of our discerning customers' most cherished life achievements and memories. I would like to thank Alessandro Bogliolo and his team for their dedication to Tiffany and their work over the past three years, especially during this challenging period." -Bernard Arnault, Chairman and Chief Executive Officer of LVMH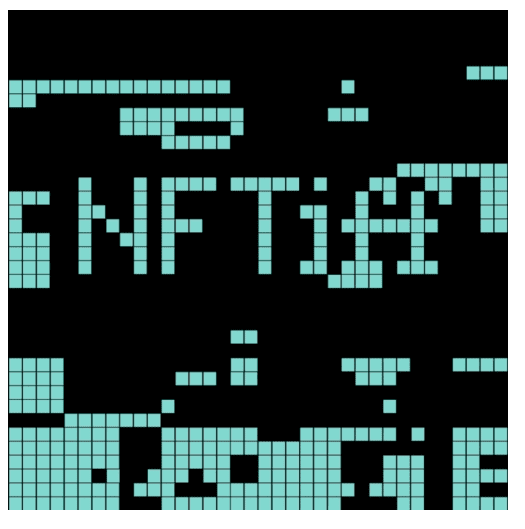 We're taking NFTs to the next level. Exclusive to CryptoPunks holders, NFTiff transforms your NFT into a bespoke pendant handcrafted by Tiffany & Co. artisans. You'll also receive an additional NFT version of the pendant. Learn more: https://t.co/FJwCAxw8TN #NFTiff #TiffanyAndCo pic.twitter.com/pyKlWejHv4
— Tiffany & Co. (@TiffanyAndCo) July 31, 2022
Chain NFTs is our NFT-as-a-Service product. Through an end-to-end service, we help leading brands launch their own customized and tailored NFT product that can be a digital and/or physical collectible powered by smart contracts and blockchain technology
Chain is a blockchain-based technology company on a mission to enable a smarter and more connected economy. We build cryptographic ledgers and cloud infrastructure that underpin transformative financial products and Web3 services.
Founded in 2014, Chain has raised over $40 million in funding from Khosla Ventures, Pantera Capital, Capital One, Citigroup, Fiserv, Nasdaq, Orange, and Visa.
In 2018, Stellar acquired Chain to form Interstellar, a commercial arm of the Stellar Foundation. In 2020, Chain was re-acquired to continue its mission to build a more robust global financial system through blockchain and cloud technology.

Newsletter: https://www.nftculture.com/newsletter/
Join Our Discord: https://discord.gg/nftculture
Follow us on Twitter: https://twitter.com/NFTCulture
Guides, HoF, newsletter, NFT News
HoF, newsletter, NFT News
newsletter, NFT News
WE WOULD LOVE TO FEATURE YOUR WORK.
get the latest news, artist drops, Projects, and more. 
Become a Guest Blogger
NFTCulture exists at the intersection of art, culture, and the blockchain.  Our mission is to triangulate the relationship between artists, collectors, and the myriad of marketplaces to create a strong community that benefits all.

The Content is for informational purposes only, you should not construe any such information or other material as legal, tax, investment, financial, or other advice. Nothing contained on our Site constitutes a solicitation, recommendation, endorsement, or offer by NFTCulture or any third party service provider to buy or sell any securities or other financial instruments in this or in in any other jurisdiction in which such solicitation or offer would be unlawful under the securities laws of such jurisdiction.
Disclaimer:
To feature art and artists, we try to embed or link directly to the source of the artist. Sometimes that is not possible, so we try and provide proper representation. If your art is featured on this website and you want it removed. please let us know and we will remove immediately.