👉 Main Event buy-in
💸 $5,000 in expenses
👉 $10,000 Main Event buy-in + 💸 $5,000 in expenses
👉 Plus a chance to win

$66 of BTC every day!
UNEXTINCT & Monumental
With the transparency of transactions, combined with borderless interactions, Web3 provides a whole new element for philanthropic opportunities. It enables a decentralised, unconnected group of individuals located around the world who are deeply passionate about the conservation of endangered species to contribute to this mission, regardless of physical, financial or bureaucratic barriers.
Web3 unlocks and provides organisation amongst an untapped group of people who want to contribute to environmental or social causes, and gives revolutionary campaigns access to a blue ocean of donations from the next generation of donors and new pockets of capital.
In 2018, the Spix's macaw was ruled extinct. On June 11th, eight Spix's macaws are being brought out of their 22-year breeding programme and will take flight once again in the Caatinga, Brazil – their natural habitat. This is the first time ever that a previously extinct animal has become "unextinct".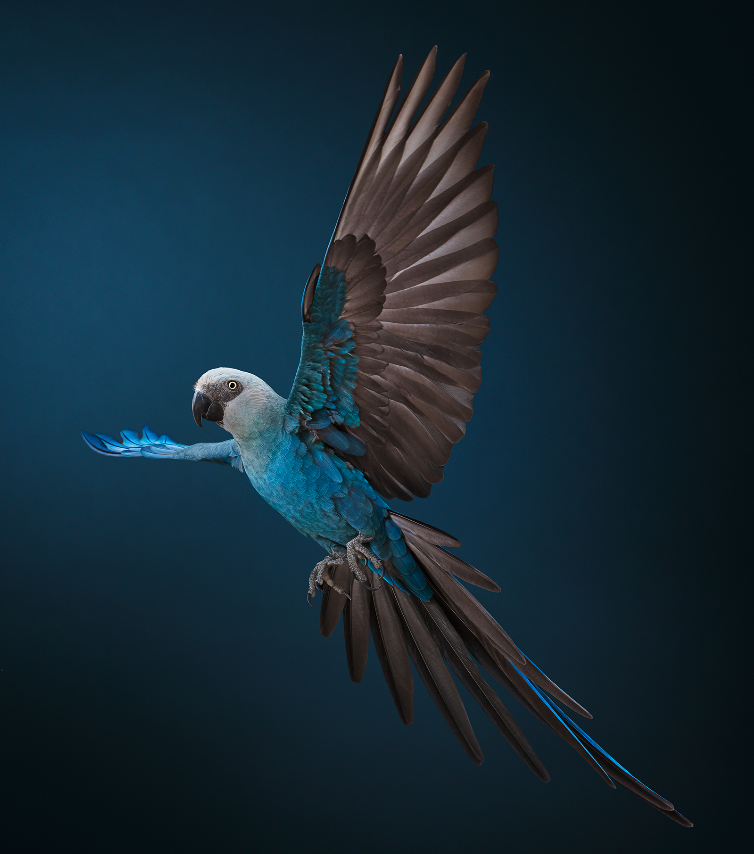 To coincide with the unextinction, a leading animal photographer is dropping his first ever NFT launch. Tim Flach is launching an exclusive range of artwork that celebrates the release of the birds – called Project Unextinct. Tim's collection will signify a moment in history that Project Unextinct NFT-owners can become a part of as it will grant them access to participate in the project through fortnightly video updates and exclusive access to the breeding facility, as well as many other additional benefits.
Tim has become a popular name within the wildlife photography space, with this being his first foray into the cryptoasset arena. In partnership with Atlas Labs, and the Association for the Conservation of Threatened Parrots (ACTP) – the Germany-based organisation that kept the birds in captivity for breeding and eventual introduction back into the wild – it forms part of an initiative to fund the future of other endangered species.
Tim says, "This is a seminal once in a lifetime event, the unprecedented release of the Spix's macaw back into the wild, from which it has been extinct for a generation! This umbrella species is inspiring a regeneration of its indigenous habitat and the biodiversity of the region. I feel honoured to be documenting and participating in this historical event."
The project will be launched on Nifty Gateway, a curated marketplace for exclusive NFT art. Nifty Gateway's innovative blockchain technology has a very small carbon footprint compared to other platforms, as it is able to mint all NFTs in a collection in a single transaction. Nevertheless, the UNEXTINCT team has committed to offsetting twice the amount of carbon produced by the NFT sale through direct air capture – the most effective way to remove carbon from the atmosphere – making the NFT sale carbon-negative. Additionally, one tree will be planted in the Caatinga for each NFT sold, both expanding the Spix's home and securing the sequestration of further carbon in the future.
CEO and co-founder of Atlas Labs, Sam Dhesi, recognises just how important these types of projects are. "At Atlas, we're committed to enabling anyone, anywhere, to participate in projects that drive humanity forward – whilst transparently supporting the pioneers and visionaries behind them. UNEXTINCT is the perfect example of a world-first endeavour that will set the scene for countless "unextinction" events in the near future. We're extremely proud to be supporting the incredible team behind this global effort."
The drop will happen at 18:30 ET (22:30 GMT) on 11th June on Nifty Gateway, the same day the Spix's macaws will be released. Depending on the NFT, ownership will grant the collector:
For more information, and to register for alerts of when the drop happens, visit: https://www.unextinct.earth/
The collection has been so successful since its launch on Saturday, with all but one piece selling out. Link to last remaining piece: https://niftygateway.com/itemdetail/primary/0x4a844b8443e2c8ce57462a15d23294d1fa5c708f/6.
Press release disclaimer: This is a paid press release. Coin Rivet recommends readers to undertake their own research on the company. Coin Rivet does not endorse and is not liable for any content or products on this page.
Disclaimer: The views and opinions expressed by the author should not be considered as financial advice. We do not give advice on financial products.
Previous Article
Next Article
By signing up, you agree to our Terms and Conditions and Privacy Policy.
Coin Rivet 2022 © | All rights reserved
Privacy Policy | Cookie Policy | Cookie Preferences