ItaliaNFT will auction the unpublished movie of the kiss between Liz Taylor and Richard Burton during the filming of 1962 movie Cleopatra.
On June 18, 1962, Marcello Geppetti caught Elizabeth Taylor and Richard Burton kissing on a motorboat in Ischia. The photo Geppetti took caused a storm in the private and public lives of the two actors.
The Marcello Geppetti Media Company used original negatives and morphing techniques to turn the kiss sequence into a movie in NFT format. The NFT will be available for auction on June 18, 2022.
Achille Minerva, CEO and founder of ItaliaNFT, remarked, "The rebirth of the infamous kiss in NFT video is a historic moment not only for the world of non-fungible tokens but for all the Made In Italy because it states once and for all the potential of the NFT in giving new life to the artistic and cultural heritage present in our country."
Minerva added, "The quality and historical meaning of Marcello Geppetti's photos, the advances in computer graphics technology and the inviolability guaranteed by a granite platform based on Blockchain represent a winning model to bring the excellence of this type in the new era of digital value."  
Photo credit: Marcello Geppetti
This site uses Akismet to reduce spam. Learn how your comment data is processed.

View complete issue as a PDF »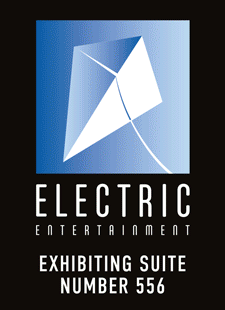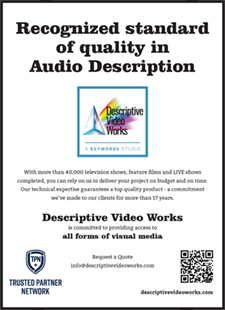 International TV trade magazine VideoAge has been the bread and butter of international television since 1981. In 1982, VideoAge introduced the concept of dailies at TV and film markets, and currently — in addition to its monthly editions — publishes Dailies at NATPE, MIPTV, and MIPCOM.
To us at VideoAge, television is more than an industry; it is a universe of stars (vice-presidents) superstars (CEOs) and quasars (chairmen) from the world of politics, regulations, sociology, psychology, finances, production, distribution, ratings, broadcasting, cablecasting, satellite, piracy, and new technology. It's our goal at VideoAge to make complex new technological topics digestible to non-geeks and rich technophobes. VideoAge also offers the now famous my2¢, book reviews, company profiles, previews and reports of trade shows, festivals and conferences around the globe.
And it's all been available to all on the Web at the click of a mouse since 1997.
Thank you for your continued patronage.
Necessary cookies are absolutely essential for the website to function properly. This category only includes cookies that ensures basic functionalities and security features of the website. These cookies do not store any personal information.
Any cookies that may not be particularly necessary for the website to function and is used specifically to collect user personal data via analytics, ads, other embedded contents are termed as non-necessary cookies. It is mandatory to procure user consent prior to running these cookies on your website.