October was a relatively sleepy month for blockchain, with no enormous market swings, project launches or funding rounds. The NFT market continues to stagnate since the late summer as macro conditions remain tough. 
Starting from last month's report, Footprint Analytics has begun incorporating and refining its wash trading filters and analysis. As the market has cooled off, there has been significantly less wash trading than at the height of the market, but it still remains a problem for accurately assessing the industry. 
Overall Market 
Financing & Investment
Marketplaces & Chains
Collections Overview
In October, the amount of volume in the NFT sector decreased along with transactions, while the overall market cap increased.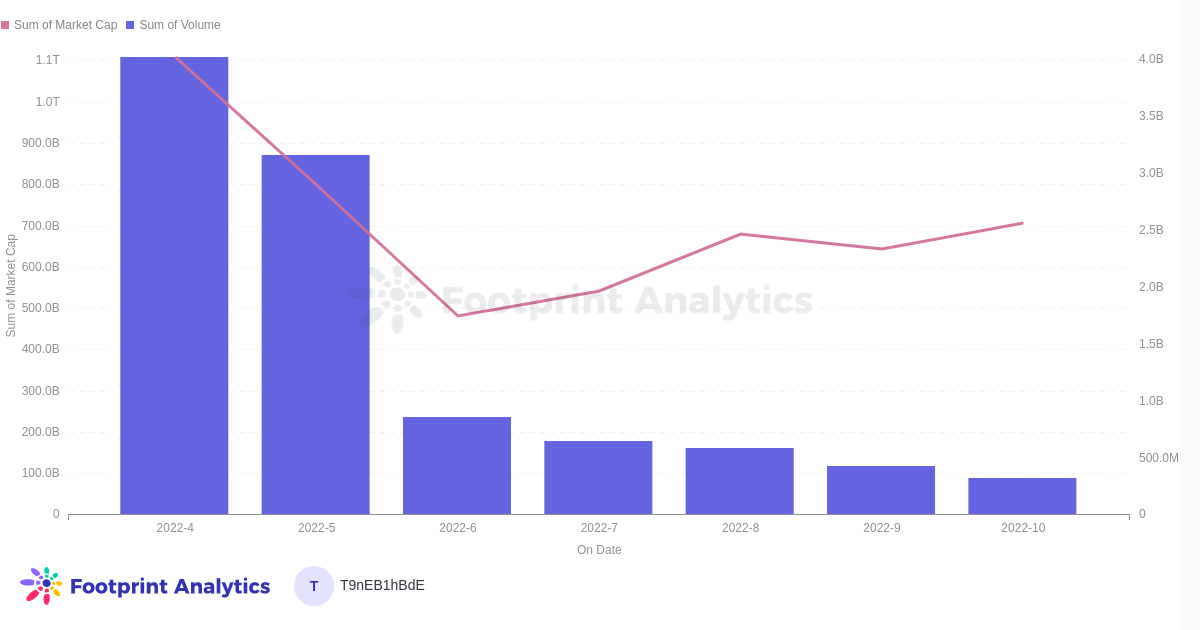 NFT Market Cap & Volume (Oct. Report)
The ratio of buyers to sellers continues to shift upwards. In summer, the ratio severely favoured buyers, driving down the prices of NFTs, but this began to re-balance in September and continued up in October.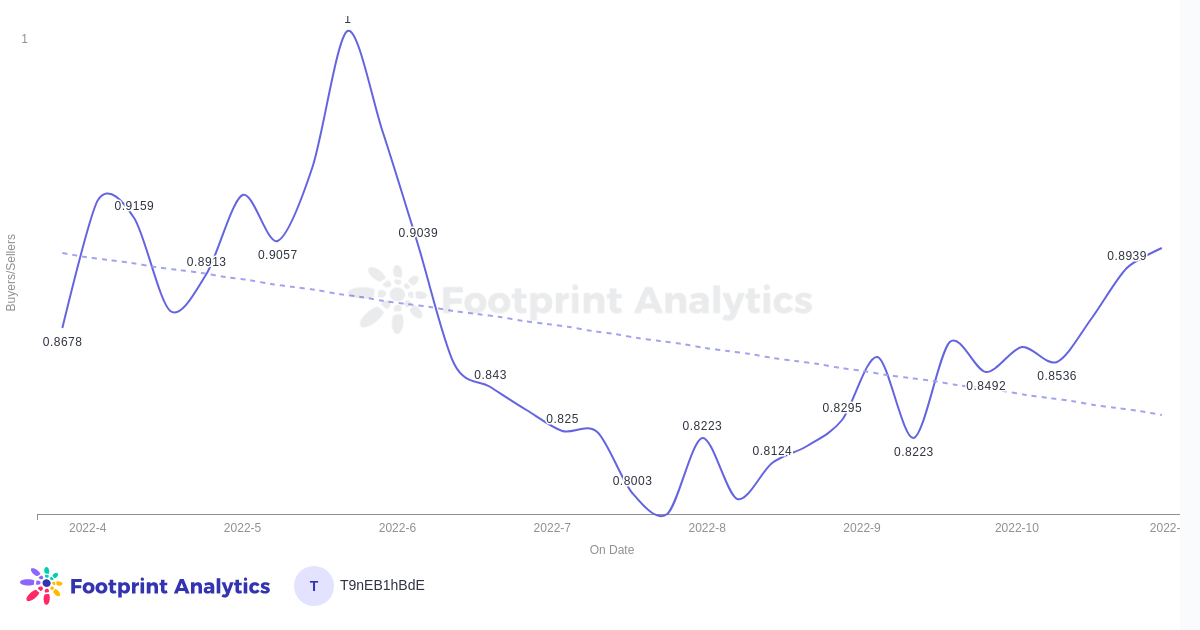 Buyers/Sellers Ratio October Report
The number of fundraising rounds in the blockchain industry contracted across all categories, with the number of NFT funding rounds now in the single digits.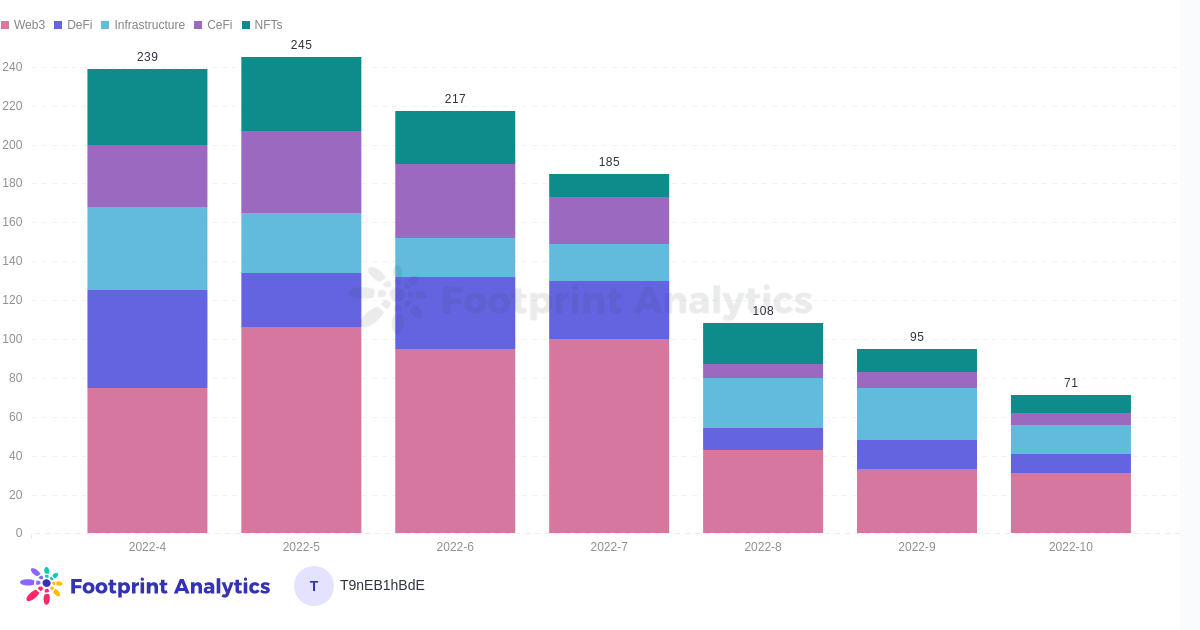 Investment by Category (Oct. NFT Report)
At the beginning of 2022, wash trading was a major percentage of total NFT trading. It has since gone down. Chains other than Ethereum still face an uphill battle in gaining NFT projects and communities.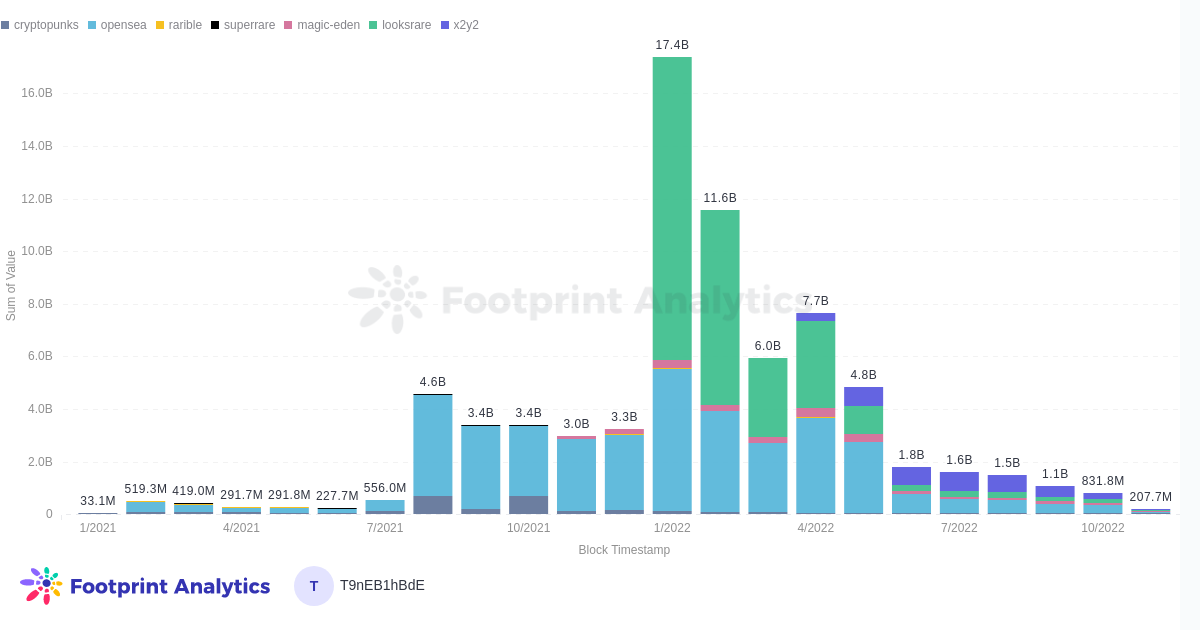 NFT Volume by Platform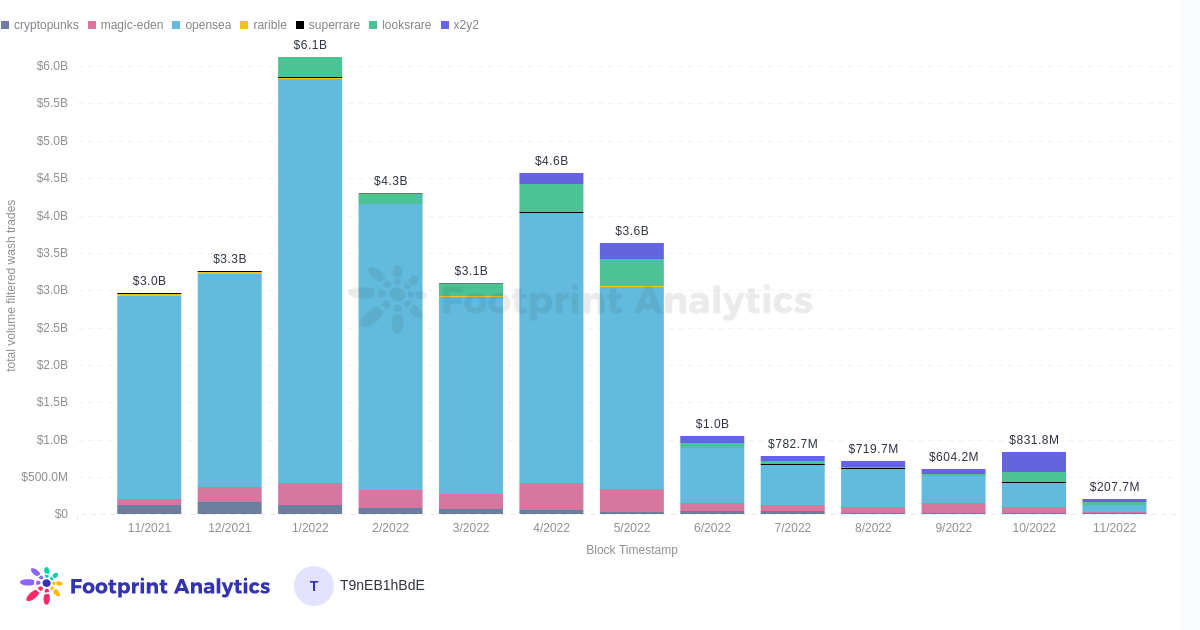 NFT Volume by Platform (with Wash Trading Filtered)
The top 3 collections by volume in October were Dreadfulz, Terraforms by Mathcastles, and More Loot. The percentage of wash trading for each collection was 90%, 92%, 93%, respectively.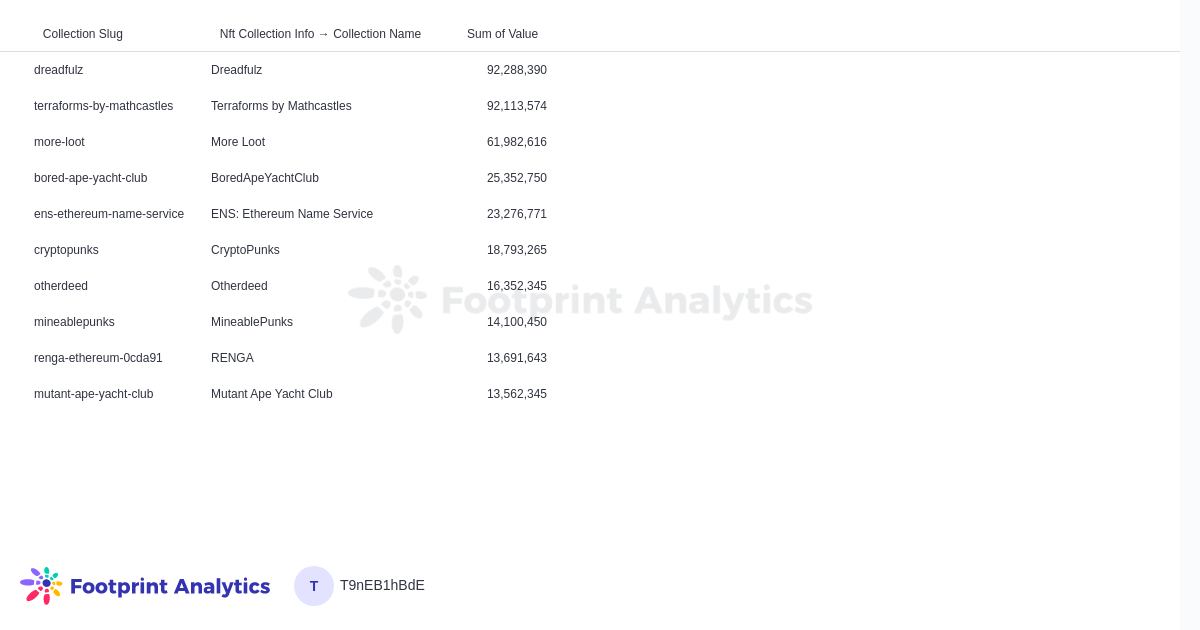 Top 10 Collections by Volume (October Report)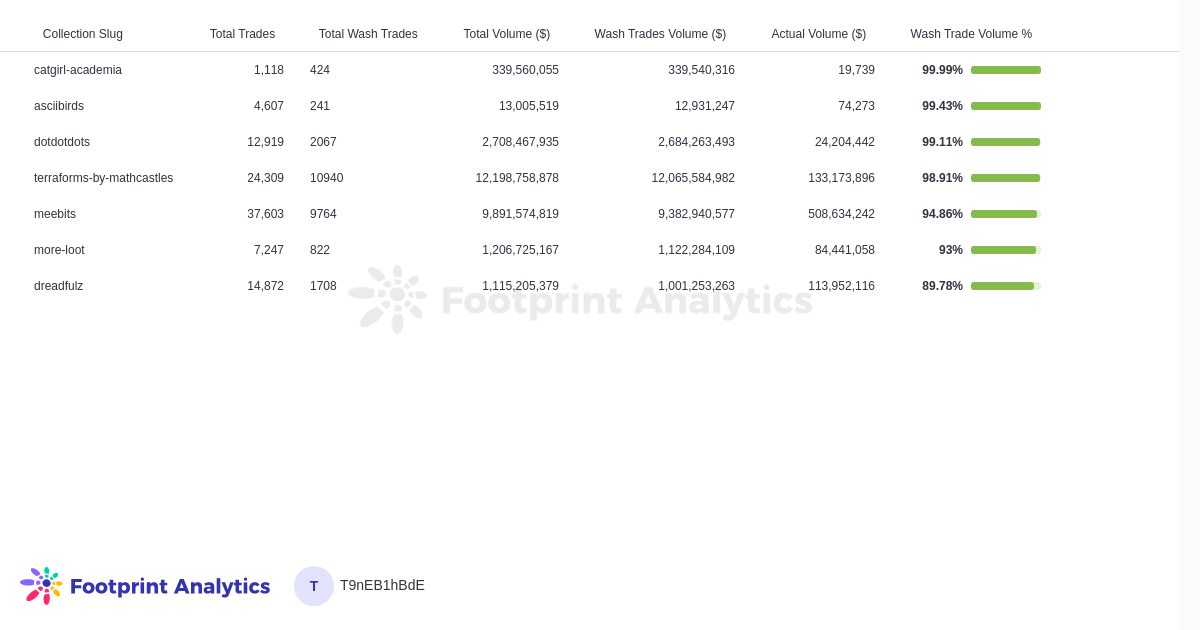 Wash Trade Stats of Selected Collections (Preview)
Blue chip collections tend to be a good bellwether of the NFT market since they don't experience wash trading. There has been very little change from  September to October for either CryptoPunks or BAYC.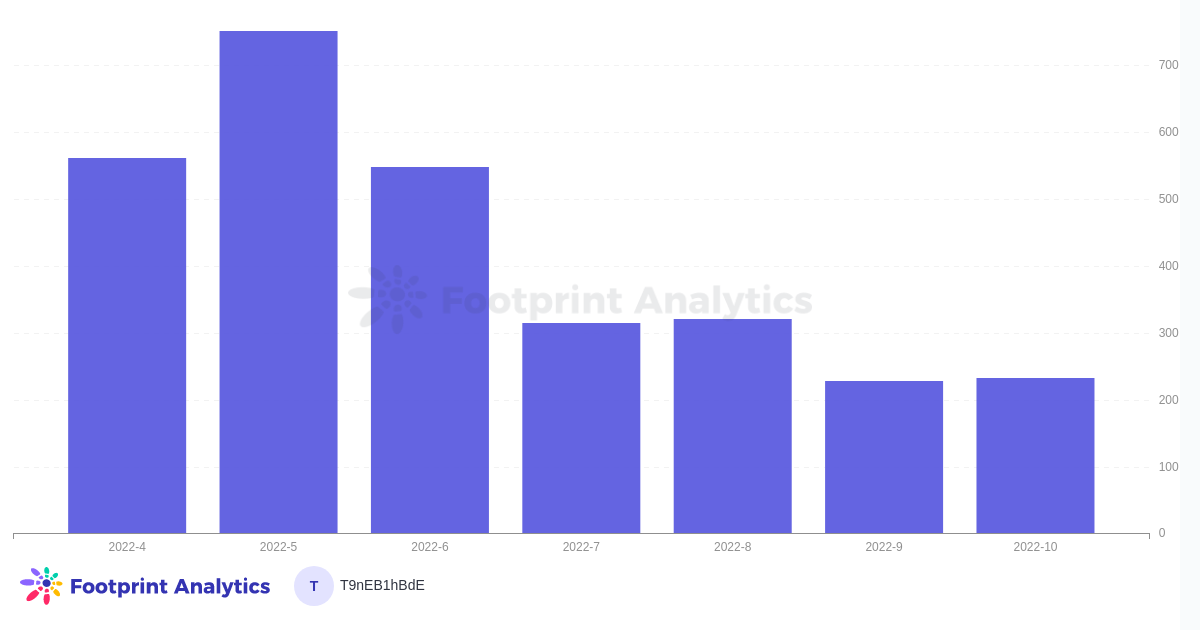 BAYC: NFT Transactions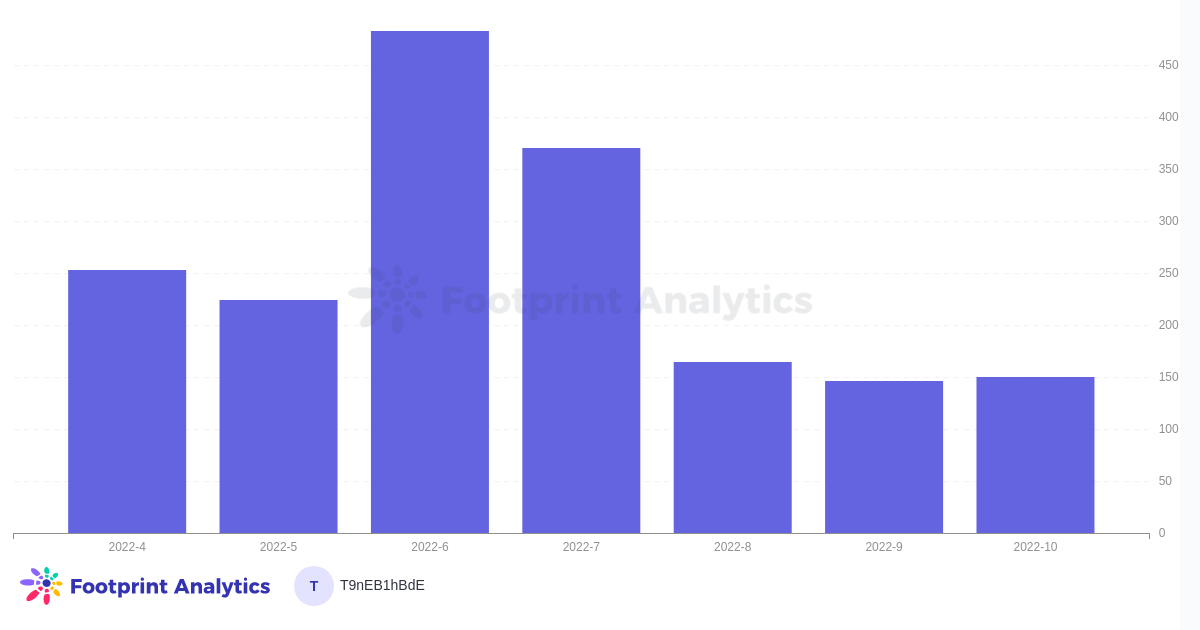 CryptoPunks: NFT Transactions
This piece is contributed by Footprint Analytics community.
The Footprint Community is a place where data and crypto enthusiasts worldwide help each other understand and gain insights about Web3, the metaverse, DeFi, GameFi, or any other area of the fledgling world of blockchain. Here you'll find active, diverse voices supporting each other and driving the community forward.

Footprint Website:  https://www.footprint.network
Discord: https://discord.gg/3HYaR6USM7
Twitter: https://twitter.com/Footprint_Data
Disclaimer: The views and opinions expressed by the author should not be considered as financial advice. We do not give advice on financial products.
Previous Article
Next Article
Coin Rivet 2022 © | All rights reserved
Privacy Policy | Cookie Policy | Cookie Preferences