Stellar Lumen has added an extra level to its quest, which will enable learners to earn XLM and NFT badges for completing each level. The blockchain-based payment network has unveiled Level 3, the most challenging level of the Stellar Quest Learn. After the educational platform was launched in October 2022, the team has continually tweaked the platform to quench demand based on feedback from consumers. As such, Stellar Quest Learn has become more engaging, user-friendly, and educational. Every category of learners is accommodated at Stellar Quest- either a beginner or an expert. 
Most learners get knowledge about the basic account-level operation and configuration operations. The new level added is an advanced phase of the learning process. Learners will face bump sequences, sponsorships, clawbacks, claimable balances, and liquidity pools. Notably, participants can move straight to Level 3 of Stellar Quest, dismissing the preceding stages. However, there is a catch. They will lose earning NFT badges for failing to complete previous levels. 
Learners will also earn XLM rewards in addition to NFT badges for completing a Stellar Quest level. Patrons of the Stellar Quest are entitled to 100 XLM in rewards to be shared across all levels. While learners who complete Level One would get 20 XLM, there is 30 XLM up for completing the second phase. More interestingly, the reward for completing level 3, the most difficult, is 50 XLM. Stellar wrote in its blog post that there is a need to connect or create an Albedo wallet to receive the XLM rewards and NFT badges. Albedo is Stella Quest's official wallet. 
Most of Stellar Quest's responses are about the onboarding process's confusion. A probe into the situation has pointed out that many users are new to the blockchain sphere. These users find it difficult to set up a crypto wallet and they often quit before attempting any quest. As a solution, the team has introduced an introductory quest called Pioneer Quest. It will teach newbies what a wallet represents, how to set it up, and its utility. Although Albedo was the case study, interested persons can apply the information to other crypto wallets. 
Furthermore, the team has suspended the compulsory requirement of connecting a wallet before attempting any quest. Learners can learn the variation of Stellar operations without earning XLM rewards or NFTs badges for completing a quest. It is a great advantage for people who want to complete a quest or two solely for educational purposes. 
The team will continually release more side quests and features to the network in addition to the recently released Level 3. Stellar Quest Learn will add some side quests that teach how to bump transactions and mint NFTs. Also, the Stellar Quest Live event could happen before the year runs out.

Bio: Ibukun Ogundare is a crypto writer and researcher who uses non-complex words to educate her audience. Ibukun is excited about writing and always looks forward to bringing more information to the world.
Comments are closed.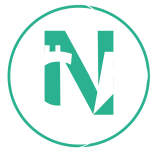 Crypto News Flash is your number one source for the latest news and information from the world of cryptocurrencies.
About us
Contact us
Legals
Data protection policy
*= Affiliate-Link
Risk warning and disclaimer: The contents of this website are intended solely for the entertainment and information of readers and do not provide investment advice or a recommendation within the context of the Securities Trading Act. The content of this website solely reflects the subjective and personal opinion of the authors. Readers are requested to form their own opinions on the contents of this website and to seek professional and independent advice before making concrete investment decisions. The information found on this site does not contain any information or messages, but is intended solely for information and personal use. None of the information shown constitutes an offer to buy or sell futures contracts, securities, options, CFDs, other derivatives or cryptocurrencies. Any opinions provided, including e-mails, live chat, SMS or other forms of communication across social media networks do not constitute a suitable basis for an investment decision. You alone bear the risk for your investment decisions. Read more!